Organization goes a long way with you, but you often find that it's not a paramount concern. You're most like the boxset! You find yourself struggling to choose and ultimately take it all. Not one to give up, you push yourself until you reach the max. No boxset is complete without ALL of its counterparts, just like you - you bring the best out in everyone.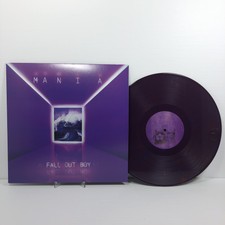 You're most like the flexi-disc. Cool and collected, you are still always willing to go with the flow - fit in to any space you can, and make things work for your group. You are pleasing to the eye, a rare bird in a sea of fish - you are content with your differences because you like it that way.
Recorded At Musicol Recording Studios
Vinyl records come in various styles and types, the 33, 45, and 78 RPM for sure Answer the next 5 questions to see which best describes you! Created By Randall Partee. How do you keep your records organized? What is organized? By Genre. By genre, then alphabetical, then by release order.
Phonograph record - Wikipedia
I have my own system. When I get to a record store the first thing I do is I never have a plan. I just kind of go with it. Hit the dollar bins. Ask the clerk for my hold.
obama fight the smears birth certificate.
oklahoma state issued birth certificate.
What Vinyl Record Type Are You?!
Look at the "Just Arrived. Look around at all the stuff on the walls. My collection consists mostly of this type of music.
Oh no, there's been an error
Classics from before Asking a question Contact the seller. Size: about 7" Shipping: 7usd. Shipping costs:. Please don't pay before you receive invoice from me.
If you need I can send more pictures by email to you on request. If you have any questions, feel free to contact me by email. Information Overview See the shop. English United Kingdom , German. Spoken languages: English, Russian and a little bit German; other languages will try to translate with google translator.
Before We Drop the Needle on This Licorice Pizza…
There are no questions yet.. You must open a session to ask a question. Open a session.